Overview
F.L. Showalter, Inc. is a proudly-owned third generation family business and is one of the oldest continuously operated construction companies in the Commonwealth of Virginia.  We are a general contractor licensed for heavy construction presently specializing in urban civil services, stormwater control, and urban water treatment. Our proven reputation for providing the highest quality of service, unsurpassed field knowledge and experience, an exceptionally safe workplace, and a culture of environmental stewardship makes F.L. Showalter a leader in Virginia's construction industry.
History
After serving in the US Army during World War I as a Musketeer, Fred Leslie Showalter in partnership with his commanding officer, Edley Craighill, formed a construction firm responsible for the initial planning, construction, and opening of Timberlake in Campbell County, Virginia.  From here, Mr. Showalter went on to form his own company, F.L. Showalter Inc., in 1934.  
During its early years, F.L. Showalter Inc. got its start performing structural concrete projects including rising to the occasion of emplacing the complex foundation of one of Lynchburg's most notable landmarks, the Allied Arts Building.  Having a strong military background, the company also pursued and was awarded many contracts to erect buildings and develop infrastructure for the military base now known as Fort Pickett near Blackstone, VA. Building on these great successes, F.L. Showalter, Inc. enhanced its already impressive resume by offering its services to other sectors of a growing nation, including the construction of numerous bus and railroad stations all across Virginia through the 1950's.  It was during this golden age in America that the company began to specialize in providing major water and sanitation projects to local municipal governments which continue to be F.L. Showalter's specialty today.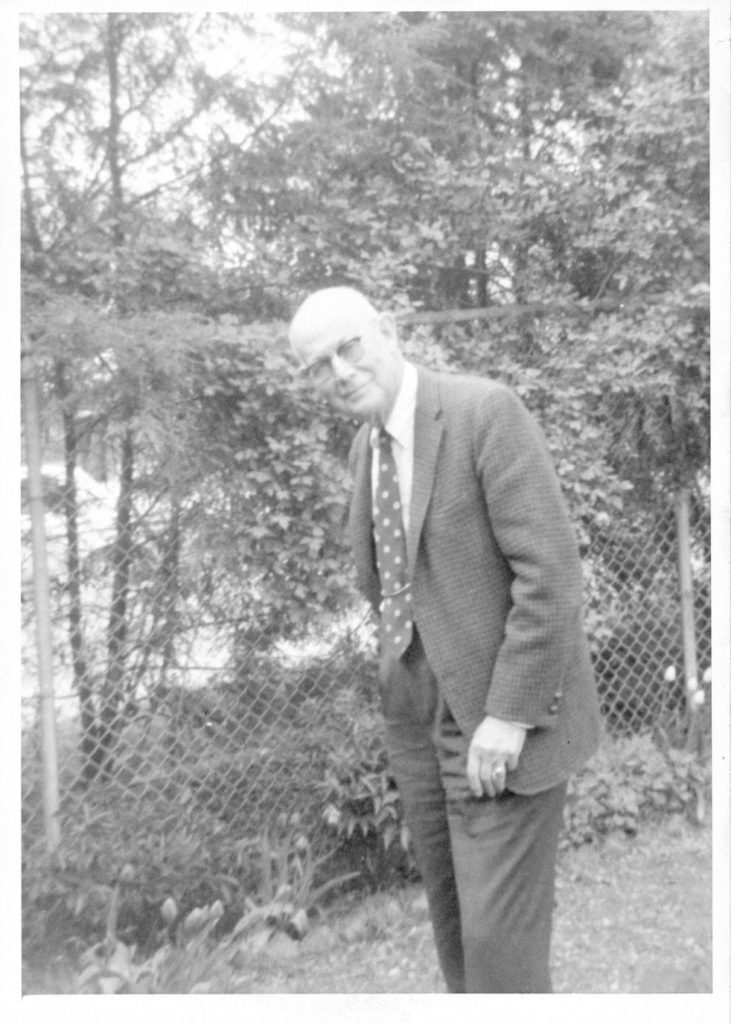 F.L. Showalter, Sr.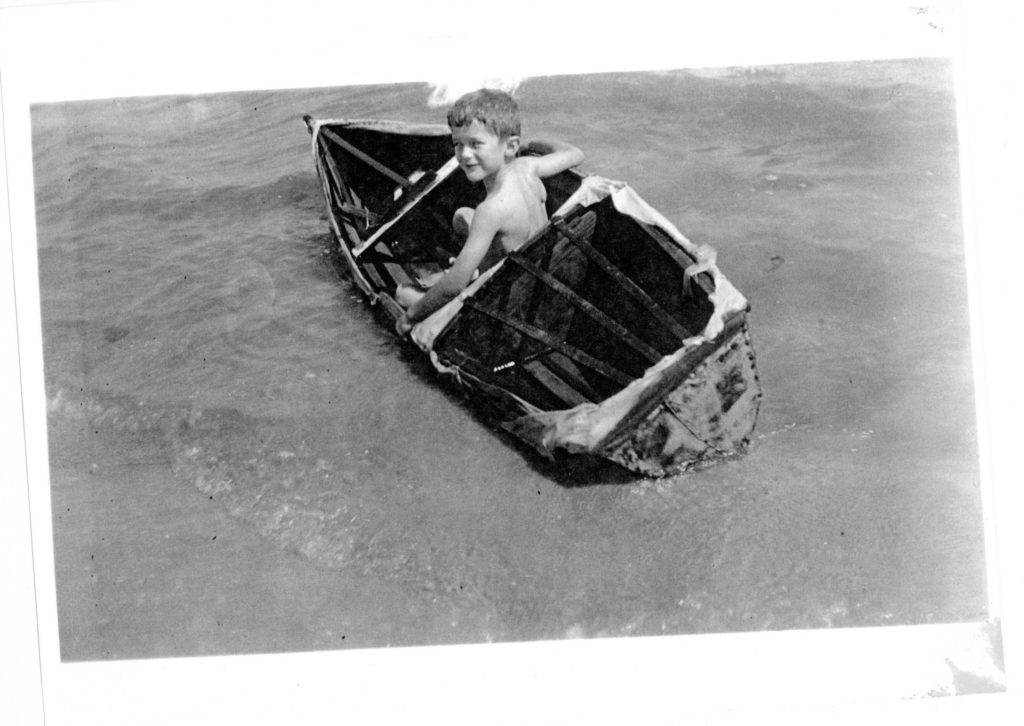 Future FLS President, E.O. "Sonny" Showalter on Timber Lake
Our People
F.L. Showalter, Inc. draws its strength through the combined experience of its many lifetime employees and promising young talent.  This experience gives us the unique ability to discover and resolve project challenges in a way that marginalizes any unexpected issues with the potential to cause delay.  Our employees foster a very close working relationship with property owners, project representatives, and community citizens affected by our construction activities which maintains an atmosphere marked by trust, cooperation, and accomplishment.  The management and employees of F.L. Showalter are committed to providing the highest quality of service to our customers to achieve our common goals.
SWaM Certified – Small Business
F.L. Showalter is a SWaM certified small business – #690182, with the Commonwealth of Virginia Department of Minority Business Enterprise. 
Safety
Safety is our greatest priority.  F.L. Showalter promotes a deep culture of safety throughout its organization by partnering with the consulting firm of Firstline Safety Management and building positive relationships with Virginia Occupational Safety and Health's Safety Compliance Division.  The rewards of the many decades of our company's safety investments have been strong. We have been routinely recognized with numerous Commendations for Excellent Safety Records by the Associated General Contractors of America and currently maintain an insurance experience modification rate of 0.84 (an exceptionally good rating in our industry).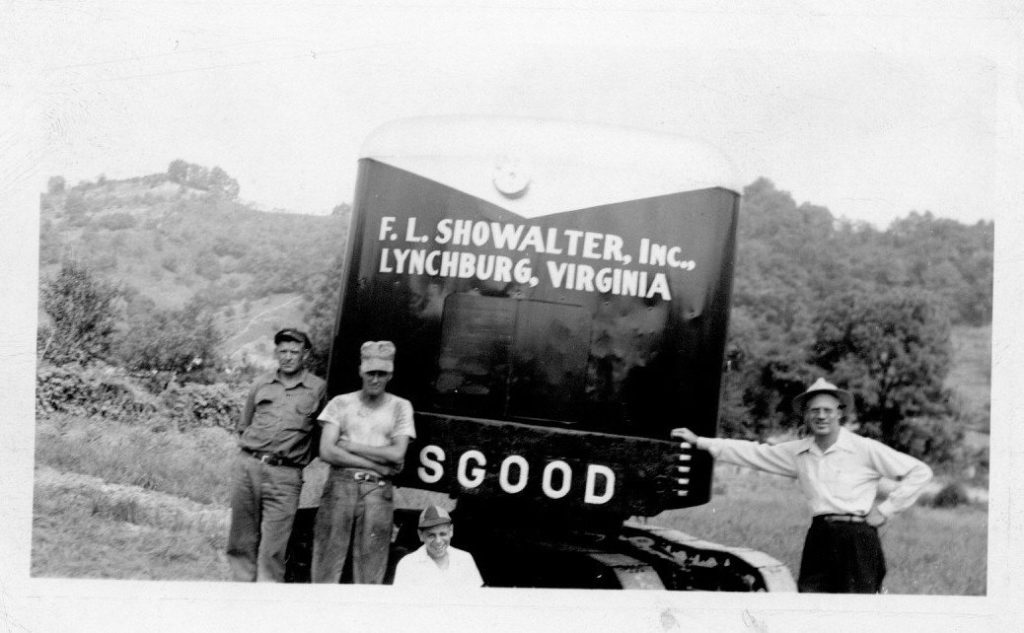 Showalter Men Showing Off New Equipment
F.L. Showalter Through The Years